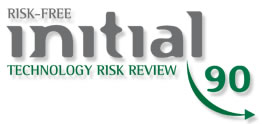 Is Your System at Risk?

Now more than ever, understanding risks associated with unpredictable challenges of regulatory compliance, data security and fraud prevention makes the difference between your company's survival and its success.
It Takes Just 90 Minutes

Through years of industry experience and knowing the right questions to ask, it usually takes just 90 minutes for a Prymak Technology Process Analyst to conduct an initial review of your organization's current technology systems and processes. With that information, our team of Industry Experts will prepare a no-cost Risk Report to identify potential vulnerabilities in compliance and security, and recommend areas in which to build more value throughout your process chain. With this no-cost initial review, the only thing you have to lose is greater margins.

Request an Initial 90™ Technology Risk Review
* denotes required fields. Read our Privacy statement here.